Urg.
October 17 2005
So, I rebooted my computer because my brother's CS (counter strike) game messed it up. Slowing it down, and what-not. Simple enough, right? Well, it never fails that I always forget to save my pictures and everything, before I do it. I normally just rush into it, because it's really not fun at all, and I just want to get it over with. Now, I've lost all my mp3s, and all my pictures. The mp3s aren't bad because I have it all on my iRiver, but my pictures?! :[ So, now all I have left of my pictures is what was on my camera before I uploaded them.
yeah... I like the new phusebox! :]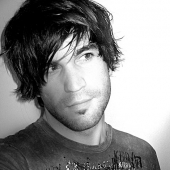 October 17 2005
I am glad you like the new PhuseBox! If you have any suggestions or problems, please feel free to let me know.
October 17 2005
Yea, my computers a piece of crap. So I always lose everything. "weeds!!" We'll get the box set, and have a weeds marathon night. I'm glad I finally I have someone to talk to about the show!!
October 18 2005
I love your new picture ^_^ you're so creative. sorry I didnt call last night, I was out with my mom until 11 but I'll call you today & tell you about it ahaha. I LOVE YOU