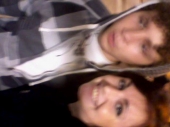 Relationship Status
Single
I'm Happy.
December 15 2008
And I'm glad people stayed in touch with me and made me feel good.
I have a truly wonderful life.
I'm trying to find happiness in myself instead of the people around me.
Figuring out that I shouldn't rely on others for my happiness.
And figuring out how different I am than I was almost a year ago.
My have I grown up and realized I have who I need.