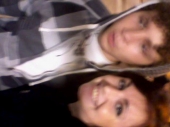 Relationship Status
Single
Ok no more
November 11 2008
I know what i want in life.
I know who I won't as my savior.
I know who I need.
I need no one.
I can make it with out everyone but Jesus.
Tell me I'm confused!
I dare you....
Am I angry?
You bet.
I'm sick of people running their mouth.
If you have something to say about me...
SAY IT TO ME!