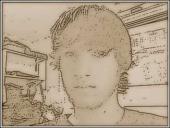 Relationship Status
In A Relationship
Untitled
September 15 2005
like my new profile pic? cell phones are so amazing

so yea i have a 99 in geometry....iv never made that high in any math....

and im making a 67 in biology never made that low in science...i reallllllly want to get out of that class!!!

so who all's goin to get pizza fri?