Relationship Status
Single
Formal!!!!
March 12 2006
Here's my update on DBS Formal. Me and Meredith, Ben and Kristen, and Ami and Faust had a ton of fun!!!! It was kind of nerve racking being presented in front of all those people, feeling like a celebrity on stage with everybody taking pictures of you. But we had a blast! We ate at Demos' for dinner and ihop for breakfast, which was great. We didn't end up taking a limo but instead we rode in the back of derek's '06 dodge charger which was pretty sweet. To cut a long story shot, it was amazing and I wouldn't have traded that night for anything. Thanks for everyone who came to see us get presented and special thanks to the Drivers for letting us use their house and for all they do! Here are the pictures....
Me and Meredith on Ami's steps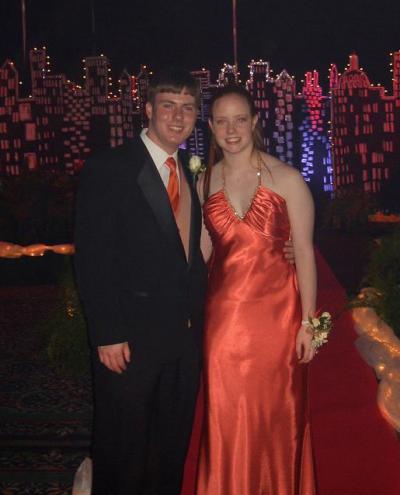 Meredith and I in the auditorium before being presented
Meredith and I inside Ami's house
Me, Ben, and Derek
Meredith, Kristen, and Ami
Charlie's Angels
The guys throwin it up
The girls TRYING to throw it up
funny
All of us in ami's yard!
Same as first picture except zoomed out
Staring contest....ben lost
While we were waiting in the lobby (for a very, long time) faust got a little sleepy. Ami is getting ready to smack him awake.
Mere and I in the back seat of faust's charger
ben and teeters
Isn't she gorgeous?
Ami shoving the rose down Faust's throat
That's why they call me G-MUNY
Me with the rose
Me and schaller keepin it real
Me and Amy Roeger after presentations
Haha what a couple of dorks!
Katherine and Trent TRYING to dance lol.
Well that's it!!! Hope u enjoyed those!
~Garrett