Relationship Status
Single
do... please... what?
July 07 2006
do you ever feel like youre on the outside lookin in at your own life? like it couldnt be you thats experiencin it, but like a clone of yourself? like you have no control but to just sit back and scream through the window at yourself but cant make things stop...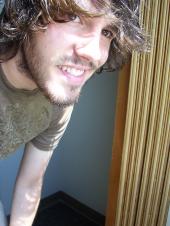 July 07 2006
i kinda feel that way now . . . maybe we should hang out and talk . . .