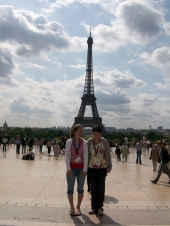 Relationship Status
Single
Ready for Summer!
May 21 2008
I haven't posted anything in a while, but nothing really exciting has happened either lately. I had my dance recital last Friday. I got an award for being on the hip-hop team and a perfect attendance award. I really thought I would get Most Improved Dancer, but sadly I didn't. It's all good though. I have next year and the next year and the next year. I can't believe I only have three years left of high school. Today when all the seniors went crazy, I thought about how I'm going to feel when I'm graduating. It's going to be so awesome, but I'm also most likely going to cry. A LOT. Like Jessica put it the other day, "After high school's college, and then after college is life...and life's scary." Most likely also, I'll lose touch with my friends. Everyone says that you'll be best friends forever, but really? It's a little sad to think about. I was thinking about how people say ignorance is bliss. In a way I agree.If you don't realize how short of a time you have, you aren't worrying about making as many memories as you can. You aren't sad. If you do realize how short of a time you have, you try to make as many memories as you can. You're happy, but at the same time you're sad because you realize it's only a short amount of time before it's all over. And today we read a story about time traveling, and the teacher asked us all what's one thing you would change if you could go back in time. Mine was I only wish that I could have taken more chances and not have been afraid.
So I'm so ready for summer. This year has been so stressful, but it's still be crazy awesome. I can't wait for some chillaxing time.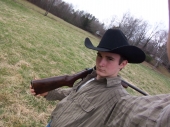 May 21 2008
yeah ignorance is bliss...Uhmm so after collage is life? is what we are doing now not life? uhmm I disagree. I think that you really hit a reality after school but I mean a lot of people have to face that reality sooner.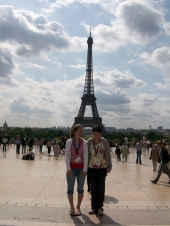 May 21 2008
Well yeah, there are people who unfortunately have to grow up a lot sooner. But luckily I haven't had to. I just mean like life life. Not having your parents to bail you out of every bad situation.