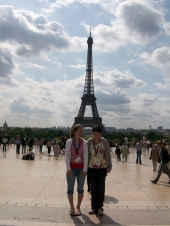 Relationship Status
Single
Harmless Fun or Making Fun?
June 13 2007
We were in Sunday School when somone said that Evan Almighty is making fun of God. I kind of agree, but I also kind of like the movies. So I wanted to know what you guys think. Do you think it's just a harmless movie for enjoyment, or is it mocking our God?
June 15 2007
i really wanna see that movie. its not making fun. that movie would be titled "Oh, look, im God, im gonna make it rain OOOOOOOOOOh"