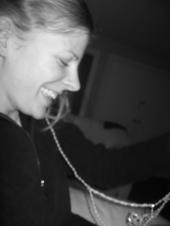 Relationship Status
Single
its okay to cry....
January 13 2006
its 2:45 in te morning and guess what??? IM AWAKE!!!
im really just emotional exhausted! the past 2 weeks...i have either just cried myslef to sleep or i have just gottin soo sleepy i just pass out when i hit my pillow...tonight was the same...but its kinda different....im awake now!!! God works in some crazy ways!!!
goodnight!!!
Love Through CHrist,
Rachel
January 13 2006
rachel, you're awesome! REMEMBER WHO YOU ARE! ... i still cant believe you were awake though!