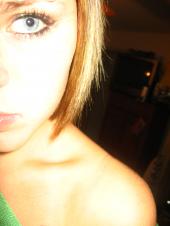 Relationship Status
In A Relationship
L-is for the way you look at me. O-is for the only one I see V-is very very, extra ordinary, E-is even more than anyone that you adore♥
November 18 2005
Let's listen to some groovy tunes.
Talk all afternoon.
Make up stupid songs,
all day long.
haha i love how random my rhymns is [lmao]
Man I get to hang out with some groovy kids.
This week has been filled with awesome people.
Guess who has nothing to do tomorrowwwww...
Or sundayyyy..lol
If only Mrs. Gregory could see me posture.
hahaha...aye me, I am a choir nerd.
[&& Proud]