Relationship Status
Married
New Project!
January 12 2006
Well, there wasn't a call from the major label guy, but I have not lost heart. It would be obscene if I got signed for my first audition for something like that.
I am having a listening night for a new project that I am starting. The main man in charge, I will just leave his name out, has written quite a catalog and I am anxious to hear what he has. They gave me one CD of his work that had a wide variety of genres on it. Since I do jazz, I was naturally drawn to that. The examples that I have heard so far are latin jazz numbers that scream the 70's. I could surely fit a couple of those on my new CD! There have been traces of the 70's in a few new releases, so I think it would be safe to integrate it into my songs.
The biggest influences for my new recordings are Feist and Madeleine Peyroux.
Basically, I will be making some new fab recordings, and this guy will pitch me to some labels. If I get signed, he gets paid. I am excited!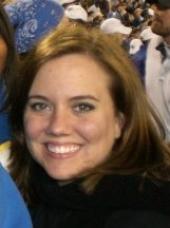 January 12 2006
yay rach! i'm excited for you! let me know next time you're performing cuz i wanna come see you! hope you and the hubster are doing well!