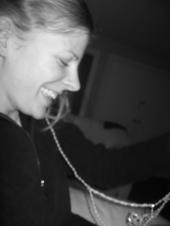 Relationship Status
Single
.......
January 18 2006
im done......
soo im putting my Heart back its it protective stage!!

Love Through Christ!
~Rachel~
January 18 2006
Guarding your heart isnt always the best thing. For when you guard your heart you might just be guarding it and then along comes a person that could just blow your whole world away and be the best thing you ever found. You don't have to listen to me but, just take that into consideration. And pray hard about it.And if you ever need anything just ask. Your Caring Friend Jason
January 18 2006
Or in fact miss something that God himself wanted you to hear from someone else.