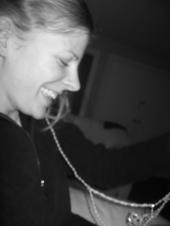 Relationship Status
Single
well today.....
January 13 2006
soo im missing Patrick Popes amazing hugs!!!! :(
thank you Justin and Patrick for the comments..i miss you guys!!!

today was okay....ending not soo good!!! hopefully tonight will be better sleeping!!!
looking for a new job!!!

keep Hollys neighbors in your prayers!!!

got a new book! soo im out!

Love Through Christ!
~Rachel~
January 14 2006
I'm sorry I didn't join you guys at Starbucks. Life is strange sometimes. I'm praying.