Garage Sale/ a walk down memory lane!!!
July 14 2006
So we are having a garage sale tomorrow morning!!! i love them.... but.... this time i had 2 go through the attic. The attic has all the toys we had when we were a kid. like the wonderful Barbie Dolls!!! along with the Barbie Camper, and a Barbie Horse Stable. I decided to keep like everything except this gymnastic thing. I think it was for Skipper but Skipper doesn't have a head anymore.......her head kept on falling off and now it won't come back on as of today. Everything is going well. soccer is back up again and life is still busy!!! Our family is going to see Pirates of the Carribean (sp) tonight at the drive-in. i've heard it was good and then i've heard it was bad. so i will find out my self!!!
July 14 2006
hey girl! wow garage sales are awesome. you never really know how much stuff that you have untill you have to go through it all and price things! ahh its a pain! well i hope you have a great time at the drive in (i absolutely just love that place!) !! i will talk to you later! HAVE FUN!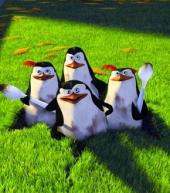 July 14 2006
I have only heard it was good...... let me know what you thik of it! -Harvey