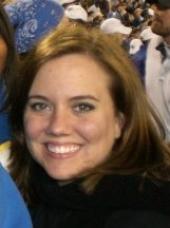 Relationship Status
In A Relationship
cleaning
July 15 2006
Last night Steve helped me clean my room. And by clean, I mean CLEAN! I don't think my room has ever been that clean! We rearranged my desk so that I had more space, threw away a ton of magazines that, lets face it, I'm not going to read from months back. I also took out all of my winter clothes in my closet and stored them, so now my closet is only half full, which makes me kinda sad but it's ok. I also consolidated 4 candle holders/candles into 2 and put them in the living room that is newly rennovated thanks to the motivation of Cassie's shower at our place :) I dusted in places I don't think I knew even existed and did looots of laundry. Today I will finish my desk (we're putting my computer tower on the floor) and vaccum. Yay for clean rooms! Lets just hope it stays this way for awhile!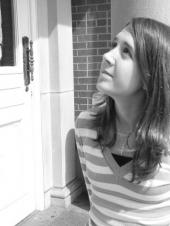 August 20 2006
Yep! And it was awesome! I didn't include it, but I had written in my journal about how well we had clicked and how fun you were! By the way, thanks for the ticket info! I appreciate it!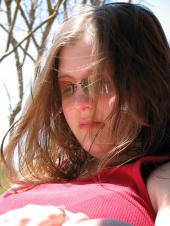 September 18 2006
Thanks for all the sweet comments! You need to do an update! How's that guy?