Untitled
May 16 2006
Hello all! How has your day been?? Mine has been okay! I have been helping my grandmother clean her house! It has been fun! I am now hanging out with my boyfriend at his house!!!
I got a message from someone who said that i should tell everyone what i am doing after graduation!
Well i am attending MTSU in the fall on a football scholarship! They only pay for books now but if i am dedicated enough then next semester i should get a full ride! Wow me getting a full ride to college never in a million trillion years! One of the perks is that i will be traveling everywhere! I think ww are going to South Carolina and Okalohoma for sure but that is all i know for sure! I plan on majoring in Nursing or Sports Medicine! I also plan on minoring in Spanish! I really wanna work at Vanderbilt childrens hospital so i have heard that they pay for you to go to school if you promise to work for them! Again i would love to do that! I mean that is my dream job!
I am so excited about GRADUATION! I can't believe that it is almost here then i get to go to GULF SHORES for a week just to relax! It is gonna be awesome! I already went and spent like $200 dollars on clothes for my trip! I can't wait!
Also some of my closet friends are coming to my graduation! Also i am having a grad party on Sunday with me and my cousin Todd! If anyone from church would like to come let me know! i would really appreciate it if you would! No gift or anything is neccessary just you! It would be AWESOME!!! Let me know if you wanna come!!!
Well guys there is only
3more days till graduation!!!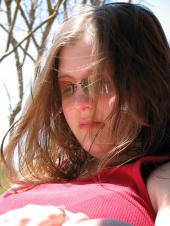 May 17 2006
Well that is awesome. A football scholarship? Hmm...that was a little confusing for me. I guess as a manager? Hopefully MTSU will start playing better! Nursing would be cool, but it's kinda like Psychology because it's difficult on the emotions. Especially little sick kids :( But I'm sure you would have just the right touch to make them feel better or more comfortable!