8.13.06
August 13 2006
1 more week til im back at TTU! im so excited i can hardly stand. new year, new faces, new fun times lol. i miss cookeville a bunch, but in a way im a little sad..which is odd for me. but i made a lot of friends this summer who dont go to tech, so im gonna miss them a lot.

we got a new horn professor and im a little worried about that too lol. im going to get my ass handed to me on a silver platter.

*sigh* and then i am going to HAVE to work this fall and spring if i have any hopes of gettin an apt this summer. wow, im gonna get an apt. when did i get old enough to do that?! anyway im poor, and im about to be even more poor when i call verizon in about 5 minutes to pay my phone bill. i hate bills.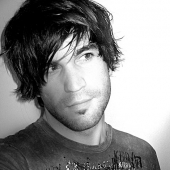 November 08 2006
Hope your school year is going well... looks like you have not posted in a while.