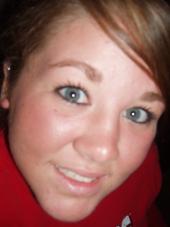 Relationship Status
Single
Beach
July 14 2006
Well i'm back from Florida...and it was great.
the longest car ride ever....
ah lovee <3 this was the view from our condo.
The prettiest sunsets ever are on the beach...
Me and Chelsea...we had a good time ; )
me on the beach.
me and my mom.
it was good. i went snorkling and a 4 ft barracuda swam right under my legs...not to sure about that but whatever. but i must say this trip to the beach was just possibly the best one ever...= )
July 15 2006
CHELSEA FREAKIN TURNER!!!! wow girl i miss you sooooo much! im so glad you had fun in FLORIDA and that your back home safley!!! it is always soo pretty there I JUST LOVE IT!!! wow a 4 foot barracuda! ahaha i bet you were freaking out.. i would have! thats so awesome well i love all the pictures!! you will just have to tell me all about it later!! and awww that picture of you is so pretty! havefun while you have your little stay back at home! ill talk to you later!