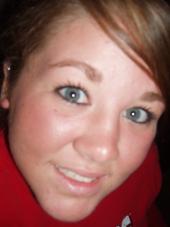 Relationship Status
Single
I LOVE KRISTEN
June 06 2006
So last night was so much fun....
- Swimming till we froze....
- Good talks in the pool
- Extremely good cookies(that Kristen made...alot better than the corn and potatoes...HAHAHA!!!)
- Slideshows
- Sleeping Outside
- Shooting Stars(and making wishes on them =] )
- " Kristen whats that noise?" "Oh they're building over in walter hill.." "Oh okay, goodnight.." (half asleep not knowing what we are talking about..)
- Po Po the train....
- Aw Man..we got DEWED on! haha
- TATER TOTS!!
I love Kristen Teeters!!! She's my FAVORITE!!! Last night was definetley a great one...and i wouldnt of traded it for the world! <3
You can see us jumping in...her poor mom just couldnt work the camera.
JUMP!!
The AMAZING COOKIES!!!
This was our amazing bed we made last night so that we could sleep outside! IT WAS THE BESTEST!!!! AHH SO MUCH FUN!!!