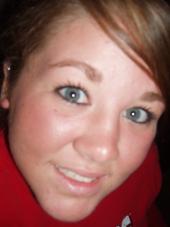 Relationship Status
Single
First Camping trip if the year....
May 30 2006
My family and I went down to Chatanooga for the weekend/ memorial day. it was fun...
Sticky Fingers...
Gulp...
mm...Ribs!
The ever so fun aquarium....= /
ITS NEMO!!!
I'm a TURTLE!
me and my sisters!
I TOUCHED A STINGRAY!!! HECK YES!!
hmm...
stupid crab...in the way of my FACE!
I play baseball!
yes...that it was it appears to be.(whatever it looks like to you is what it is i guess...)
me and my dad.
the little old man...
so this is my family...minus my mom. HA.
me and mi madre!
The Best part of camping...hammocks and smores!
i am the WORLD'S BEST smore maker!!
see...
smore fight!
mm...TASTY!
and yes...i did fall out of the hammock...ow.
so it was a good trip. very restfull...looking foward to the rest of the ones we got planned for this summer...some with just family and some with friends...its going to be great!
May 30 2006
aww yay chattanoooga..i live here and still find random things that i do love about it here. =) glad you had a good trip have a great day!
May 31 2006
looks like yall had a lot of fun! and i'm pretty sure we're gonna rent the ringer and you are DEFINITELY coming over to watch it! i love you chelseabob!!!