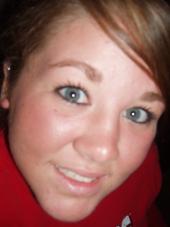 Relationship Status
Single
Top 10 Funniest things about last night...
May 25 2006
10. "Is that a nerds candy rope your tying around my neck??...where's the dog?? WAIT is that one of those chocolate covered guns??"
9. "I can't find it you guys!!"
8. "Let's go TRICK-or-TREATING!!! WE CAN BE BOYYSS!!!"
7. "We're fixin to get real personal...and I mean personal!"
6. "Yeah..my family and I are really close..." "WOW!! thats a little to close for me.."
5. "im scared you guys...ITS OKAY KRISTEN!! YOU CAN DO IT!!!"
4. "You really bring every pair with you??" "Uh yeah you guys...you can stop laughing at me now..."
3. "No messes you guys...DANG I JUST SPILLED THE COKE!!!"
2. What happens in the camper...STAYS in the camper!!
1. LOVERS CLUB ( 809 / 801 / 122 / 116 / 210 )<3
WOW so last night was an absolute BLAST!!! oh man it was great!! perfect way to begin the summer!! this one is going to top them all!!