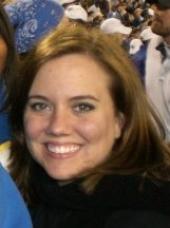 Relationship Status
In A Relationship
random survey
October 28 2006
just thought i'd have a little fun like everyone else...
"If your life was a movie, what would the soundtrack be? So, here's how it works:
1. Open your library (iTunes, Winamp, Media Player, etc).
2. Put it on shuffle.
3. Press Play.
4. For every question, type the song that's playing.
5. When you go to a new question, press the Next button.
6. Don't lie and try to pretend you're cool.
7. Don't skip songs.
---Eh, sometimes repeat artists come up.... skip it or keep it. . .whatever
Opening Credits


I'd Do Anything for Love (But I Won't Do That) - Meatloaf



Waking Up


Big Time - Big and Rich



First Day at School


Gone to California - Pink



Breaking up


Still Fighting It - Ben Folds



Happiness


She's A Lady - Tom Jones



Life's Okay


Who I Ought To Be - Ben Gortmaker



Mental Breakdown


I Never Loved A Man (The Way I Loved You) - Aretha Franklin



Driving


Mr. Lonely - Bobby Vinton



Flashback


The Merriest - June Christy (Christmas Jazz)



Getting Back Together


Eskimo - Damien Rice



Wedding


Let Him Fly - Dixie Chicks (not exactly what I was hoping for...)



Birth of a Child


Cruz - Christina Aguilera



Final Battle
Dixieland Delight - Alabama
Death Scene


In Paradisum - Faure's Requiem (could it be any more appropriate?)



Funeral Song


Heroes Will Be Heroes - Cool Hand Luke



So Long
Love Song For No One - John Mayer



Quite interesting and fun! I hightly reccommend doing this!