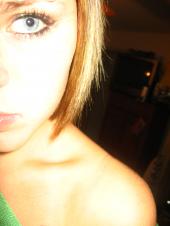 Relationship Status
In A Relationship
Rain Drops on Roses and girls in white dresses and sleeping with roaches...
December 30 2005
It's back...
hah.
I dyed my hair the other day.
i'll put pics up later.
Nothings been going on,
Christmas was fine,
New Years Eve Tomorrow.
Anybody got any plans?
I don't.
O well i'll party like it's
1999
yeah...
Okay, well that's
all I have to say I guess.
Have a great rest of
Break kids, peace holla.
Keep it real, Kick it old school



-Sarah

Why do men have nipples?