Relationship Status
In A Relationship
Hmm..
September 21 2005
Talking to Steph, my old roomie. Wow...she asys I've changed for the 'so much better!' gotta love Steph...lol.

So yeah...first post..I hate first posts. They are usually pointless..so I'll find my post with points.

Zac held me back so much. Steph has noticed a difference in me. I'm more joyful, according to her. I will never let another person try to take away my joy or bring me down. Girl POWER! -- that was dumb...but inspirational.

Yay...soon I will see SIR ELTON JOHN!!!!!!!!!!!!!!!!!!!!!!!!!!!! I love him!!!!!!!!!!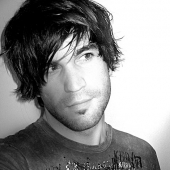 September 21 2005
Welcome to PhuseBox! Let me know if you run into any problems on the site!