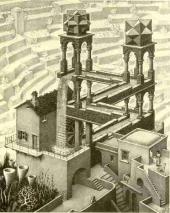 Relationship Status
In A Relationship
Almost Christmas!
December 06 2005
I can't wait till December 25!!! WOOT! I didn't ask for much but I got a lot of gifts for my wonderful girlfriend, and I am trying so hard not to spoil the surprise of what they are to her!
If you can't tell, Christmas is my favorite holiday. ; )
Anyway, a lot of stress has been lifted! I finally got my chemistry project turned in so that's a relief. And english class isn't so chaotic anymore. You guys have no idea how overwhelmed I was!
More exciting subject starts now: SIEGEL GAME TONIGHT!! We are gonna slaughter Riverdale...hopefully! See some of y'all there?
Love in Christ,
~Rhett