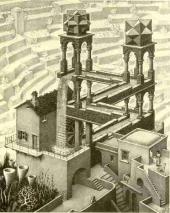 Relationship Status
In A Relationship
I guess I could update...
November 22 2005
Geez! It's been a long, freakin' time!! I've been on here many times but for some reason, never updated! Everything is pretty much awesome in my life right now. I can drive!! Woot! I have a job! Woot! I am making good grades! Woot! I also have the best girlfriend in the whole wide world! WOOT WOOT!! Haha.
Anyways, ya know what the worst part about school is? Well, I'll tell you. Junior year SUCKS! I am doing well but I have been feeling completely overwhelmed! Maybe this Thanksgiving break will help a little.
So that's about it.
In Him
~Rhett
November 23 2005
what's up man, haven't talked to u in a while. Glad everything is goin pretty good. Where r u working at? Just wonderin. Catch ya later - Garrett