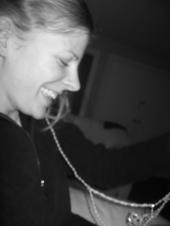 Relationship Status
Single
The Blessings in Life!!!
April 16 2006
sooo how is everyone???
well im back for a day!!!!
made another decision in my life!!! no more phusebox till October 30, 2006!!!(end of my year)

Gods will....
i have learned a lot about Gods will for me just in the past month!!!!!!! i cant change anything that will happen to me!!! everything that happens in his will...will be a blessing!!!
So Tell me all your dreams
Tell me all your fears and what You're longing for the most
Its not another way that'll end up the same
For its under my control.....

7 months....
sooo i have that long of no dating!!! all i can say is wow how things change!! but they have changed for the better!!! i have to honestly admit...IM HAPPY...with things that are happening right now!!! and so far this month just alone has been one of the best(since April 1st that is)!!! God is amazing!!!

East Asia...
im going over seas this summer!!! im really excited to see what will be happening there!!!! God has put me in an amazing group who i dearly love each of them!! if you already didnt know this but God has called me to part time missions...dont know when or where or with whom but all i know is this is a start!!! please keep everyone going in your prayers!!!

friends....
my friends are truely a God send!!! they are amazing!! this past month has been really tuff but they have been there every step of the way!!! thank you!!!! and i have made some new friends who have been a God send to...thank you!!!
"Therefore we do not lose heart. Though outwardly we are wasting away yet inwardly we are being renewed day by day. For our light and momentary troubles are achieving for us an eternal glory that far outweighs them all. So we fix our eyes not on what is seen, but on what is unseen. For what is unseen is eternal."
~2 Corithians 4:16-18
until October 30, 2006!!! Good-bye...have an amazing summer!!!

Love Through Christ!
~Rachel Ann~

April 17 2006
wow !!! i had no clue you were leaving . i think it's great. i mean with all that God is teaching you and all that you're doing. i love you and i wish you the best of luck.