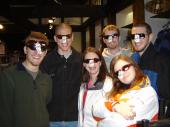 Relationship Status
In A Relationship
Settling Down
April 23 2006
Well life is finally settling down on all areas except the school front. Just listen to THIS news about the University!!! First off, our president, MR McPhee is NOT a U.S. Citizen. That's right folks, the 'fearless' leader of our dear university can't even vote!!! Out does that suit you? To have a non-citizen leading us. No wonder he has so many hidden agendas. Okay anyway.
Had one of the most embarrassing moments of my life yesterday. Am at work, have just taken a delivery to NHC on N. University and am headed back to the deli via Medical Ctr Parkway. Well Martina McBride's Independence Day comes on and I am singing away. I do this on a regular basis however most of the time my windows are up. Well it was a beautiful day so they were about halfway down and I am just belting my little heart out. Well I pull up to the light just as it is turning red and sit. I am mildly aware of the vehicles on either side of me. Well the song ends and in the silence that follows I hear claps. Then more claps. Then "encore, encore" I SLOWLY turn my head to the side and what am I faced with? A Jeep Cherokee occupied by no less than four guys who are now cheesing and 'cheering' me on. Well this gets the attention of the guy on the other side of my car and gets him involved as well (no doubt he heard my stunning performance). Talk about looking for a rock to crawl under. I don't think I sang for the rest of the day.. . . I've never been so red!!!
Anyway just wanted to update so the "Disgust" post could be moved finally!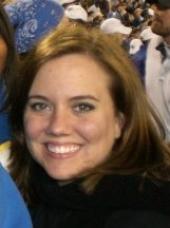 April 25 2006
haha your experience made me laugh!! i had mucho fun last friday - woohoo!!