Relationship Status
Single
I play on the black keys....
December 10 2005

Where I don't have to worry much
It's already hard enough.
To sing a song about this.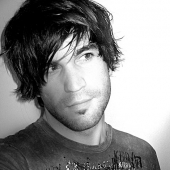 December 10 2005
Alex, Welcome to PhuseBox. Let me know if you run into any problems on the site or have any suggestions. Enjoy!
December 10 2005
andy davis! awesome. my fiance suprised me by getting him to do a private concert for us at our engagement party. hope you have a great day!