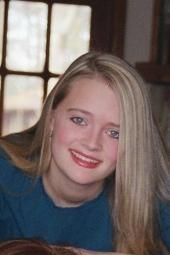 Relationship Status
Single
Untitled
January 14 2006
hello!
me again. my family is in town for the weekend. when i say family i mean.... both grandparents, anut, uncle, cuzins the whole family. so my house is full. but it's nice to have so much family here.
just for your f.y.i
WHAT THE BIBLE SAYS ABOUT WITNESSING!
dictionary definition: witnessing- to see hear or experience something and to testify to its occurrence.
alternate definition: witnessing- telling your friends about god and sometimes having them laugh at you.
BIBLE VERSE: Romans 10:14
" how can they believe in the one of whom they have not heard"
3 THINGS WITNESSING IS NOT!
- grabbing your friends shirt and yelling " your going to hell!"
- letting kids with bad reputations know you think they're scum
- carrying a great big bible on top of all of your school books.
ANOTHER BIBLE VERSE: matthew 10:19-20
" Do not worry about what to say or how to say it. At that time you will be given what to say, for it will not be you speaking, but the spirit of your Father speaking though you"
( more " what the bible says about..." comming soon)