art school....
September 06 2005
art school is so much fun. it is not real school at all. not saying it's not difficult... just in it's own way. it's fun difficult. i am so thankful for getting to come to school and get to do what i love all the time. ... and that it is considered work.
getting to see everyone sprawled out all over campus working on artwork of various kinds is really beautiful and inspiring.
yippeee for art school.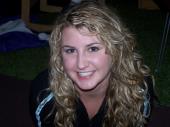 September 06 2005
Awww...I'm so happy that you are loving it! I just want so badly for you so have a grat time and do great things! I really am missing you, you are such a wonderful person...I pray that God grows you like crazy in these upcoming years. I can't wait until I get to see you again!
September 15 2005
i updated just for you. i love you ems darbs. you are just the most incredible girl in the world :)