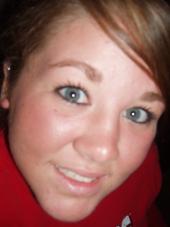 Relationship Status
Single
just maybe...
December 13 2005
I've dealt with my ghosts and I've faced all my demons
Finally content with a past I regret
I've found you find strength in your moments of weakness
For once I'm at peace with myself.
I've been burdened with blame,
Trapped in the past for too long
I'm movin' on...

I've lived in this place and I know all the faces
Each one is different, but they're always the same
They mean me no harm, but it's time that I face it
They'll never allow me to change

But I never dreamed home would end up where I don't belong
I'm movin' on...

I'm movin' on
At last I can see,
Life has been patiently waiting for me
And I know.. there's no guarantees, but I'm not.. alone
There comes a time.. in everyone's life
When all you can see are the years passing by
And I.. have made up my mind that those days.. are gone

I sold what I could
And packed what I couldn't
Stopped to fill up on my way out of town
I've loved like I should
But lived like I shouldn't
I had to lose everything to find out

Maybe forgiveness will find me somewhere down this road
I'm movin' on..

I'm movin' on...

I'm movin' on....

Im Moving On: Rascal Flatts
wow alot to think about in the last two weeks but i think maybe its all starting to make sense...