Relationship Status
In A Relationship
summer
June 07 2005
i love summer! its so much fun, however, i dont like wen i dont c all my friends from school for mor than 2 months! it makes me sad, i miss everyone sooo much!

Swimming is my fav. thing to do in the summer. i get to hang out w/ friends, and try to get a tan, even tho its impossible for me to get one! o well. any one who knows me, knows tha im white all year round, and its never gona change! but i like to try! haha

i always go on a mission trip in the summer w/ my church, i've been to colorado, brazil, im goin to texas this summer! there's one mor, i jus can't think of it! we also go to a camp called passport! it is the funnest thing i've ever dun in my life, u learn a lot and grow a lot closer to christ. u meet many new people from different states and u help people tha are in need. its awesome! its for a week, and u wont ever forget nething u do there. o and ther's a dance party (always a dif. theme), a rec. party (where u get down and dirty), and many mor fun things to do.
if u wana go to passport, email me, and ill send u the information!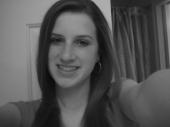 June 07 2005
hey welcome lol can't wait tell florida with ya its goin 2 be great and so is mission trip. had fun when u came over love ya nat