Relationship Status
Single
1st entry
August 24 2005
I have a xanga but a lot of people were switching to phusebox so i thought I would make one too. Umm don't know what to write but I'll update when I think of something.
August 24 2005
Welcome to PhuseBox. We are currently working on the "new" PhuseBox which will blow the current PhuseBox out of the water!!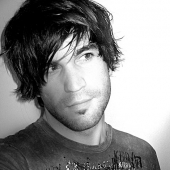 August 25 2005
true true. The new version of the site will be here soon. Let me know if you run into any problems on the site.