So.. I decided to try this too
July 11 2005
Yeah, we all know I have enough blogs as it is... lol, but I was kinda bored, and decided to give this one a try too lol--it's different than all the others, and I've definitely got to get used to it lol.. Can anyone show me anything, that I might need to know about it? Hehe
Well folks, I guess that's all for now! =D Talk to you later!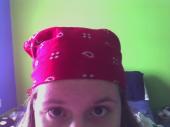 July 11 2005
Hmm... apparently that tag doesn't work on phusbox. The word "cult" was supposed to show up with a strike through it.