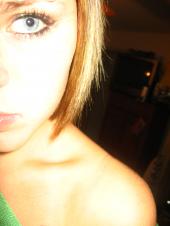 Relationship Status
In A Relationship
MmMmHmMmMm....
November 25 2005
Today was pretty boring.
I had plans, but they didn't work out.
I ended up watchin 45minutes of problem Child.
haha. O well....I think somebody needs to call me at like
midnight thirty, pick me up from my place of residence,
and take me to Mcdonalds or something...lol
Not much else to say..
Let's
♥
Make a Scene
♥