Relationship Status
In A Relationship
Quote of the day...
November 01 2006
So we're sitting at lunch and Brandon and I get up to go leave. I put my UTC Band jacket on and the guy we're sitting with says, "oh, you're in band?" I told him yes then he asked what I played and I pointed at my jacket because it says Becky Amonett and underneath it says Piccolo. He said, "Becky?" and I said, "No, below that!" Then Brandon pipes in and goes, "I play the Becky!" We all started cracking up, then I got it and hit him haha. Fun times in the UC.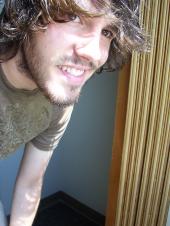 November 02 2006
i miss the becky oh so bad. will you be home for thanksgiving?
November 03 2006
I wish I could play the Becky lol no just kidding that would be a little weird! Only like 19 days till you come home!