Comments are seriously lacking guys! Get it together!
September 19 2005
No more work until Thursday!! YAY! Plus pay check on Thursday!!! Double YAY!!

I'm done with classes for today...sigh...YES!

I have two papers due on Friday...I haven't started either of them!

I mailed off letters today! You'll know soon if one of them was for you! I am still accepting letters so don't worry about that!

I went to bed EARLY last night...11:00! Eeek!

We're all going to work out at around 3:15...yay!

Well I'm going with Katie over to the AOPi lodge...fun huh?

eliz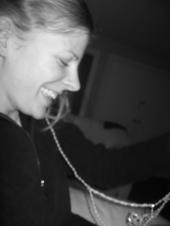 September 20 2005
eliz!!! i miss you!!! im glad you are having a blast in college!!! im doing good!! already behind in some classes but hey thatts okay!! lol!!! well im gonna go! im in class! adios!!!luv ya!
September 20 2005
your letter will be in the mail tonight, well, i'll put it in the slot tonight. haha piece