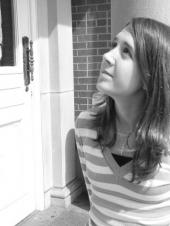 Relationship Status
In A Relationship
A New Year, A New Persepective
January 02 2008
Well, the year 2007 has come and gone, and I for one am glad for a fresh, new start with a fresh, new year.
2007 was a pretty cruddy year for me. A lot of good things did happen, but it seems as if more bad happened (though I know that's not the case, three significant deaths sure makes it feel that way). I had a rough summer dealing with death, a rough semester dealing with a cruddy class, and some other situations along the way that have not made life any easier. I know it will all make me stronger though. At the end of the year I was finally looking to God in a way that I had neglected to do so during the fall semester.
But I don't want to dwell on my past. I want to move on. I'm trusting that 2008 will a better year. I am going to make it a better year. Even when tough things come my way, by dwelling on Christ I can get through them. I cannot let my circumstances define my attitude. While I do feel as if I handled the deaths over the summer pretty well, I definitely did not handle the stress from the fall very well.
In November I wrote down a few goals, some fun and some serious, I had for 2008. That's pretty much all I have, no real resolutions. I just want to thrive in Christ and walk in His way. I know I have a lot of growing up to do this year as I will make the transition from college junior to college senior and begin thinking about jobs and other post-graduation things. I know I have a lot ahead of me, but I also know that through it all I will grow.
But one thing I do: Forgetting what is behind and straining toward what is ahead, I press on toward the goal to win the prize for which God has called me heavenward in Christ Jesus. -Phil. 3:13b-14