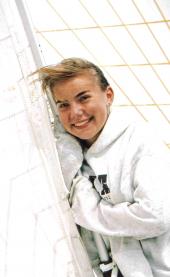 Relationship Status
Single
January 17 2006
Mmmm, New Hampshire. Beach. Summer. fun stuff.
Originally Taken: November 30, -0001
January 17 2006
I saw this picture loading an dI was like... "NO WAY... she wouldn't.... ohh.. ok" yea it's cool, you cut me out. Thanks :-)
January 20 2006
You are one beautiful girl. ;-) And don't try to fight me on this one....because I already say I'm right and you aren't going to win. :-P Much love.
April 19 2006
yeh im gonna agree this picture is absolutely beautiful... your sooo cute mb