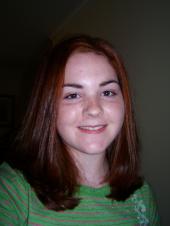 Relationship Status
Single
Untitled
August 27 2005
well, this week went by a lot faster than last week, which is still pretty slow. Friday was the football game. We won! But, I started off the performance very badly.
After the football game, I went to Steak and Shake with the people for Grace's birthday. It was pretty cool.
Saturday, this morning, we had yet another performance. It was better, but it was just one thing after another.
I have a lot of homework.
The end.