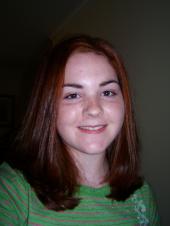 Relationship Status
Single
omg.
July 31 2005
Okay...it is Sunday night, and I still have not done either of my reports for english. Gosh...I am so mad. I am such a procrastinator.

Anways, I went to the clarinet party Friday; met 3 of the freshman...

I just got done watching Swimfan. It was pretty good.

That's it.
July 31 2005
you didn't mention that you got to see your favorite friend. =).......I haven't done my papers yet
August 02 2005
oh my goodness i like swimfan alot...the killer girl reminds me of a girl in guard...not that's she's a killer they just look alike lol. see you tonight! [chels]