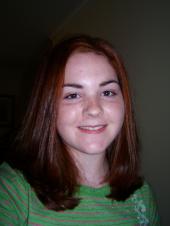 Relationship Status
Single
What should b the name of my title....?
July 12 2005
What is the point of a digital camera when you have to print out the picture, scan it, edit it, find it on your computer, then put it on your phusebox??? I don't kno either, but that is what I have to do. I haven't figured out how to connect my camera to the computer, then figure out how to get my picture up...Maybe I will one day...

Well, I got my braces off yesterday!!! I will put a pic in my photos over there soon. I don't kno how you put pictures on here, so yea....

I'm just gonna sit around the house and get some stuff done that I have been needing to get done, such as: dust, start reading summer reading, which btw, I don't think I am gonna read, I mite just read spark notes, i don't kno, clean my room, blah blah blah, yea.

I'm out.