Relationship Status
Single
You think you know me....
March 28 2006

It took me this long to admit to myself who I really am....

I'm a girl who is not scared to get dirty.....
who loves to go mudding
who loves big trucks
who loves cars
I'm a girl who can spend hours talking about cars
who is learning how to work on cars
who likes rodeos
who absolutly adores country boys :-)
who likes to go fishing and camping
I'm a girl that likes motorcycles
who likes the tattoo guys
and the bad boys
I'm a girl who longs to be kissed in the rain
who loves to dance in the rain
who loves to look at the stars and moon.
I'm a girl who enjoys the early morning phone calls to see if I am ok, and what I am thinking about....
but through all this I can still be that one girl that can look beautiful and never has to try hard to do it.
This is me, wheather you like it or not, and I am tried of trying to hide it!!!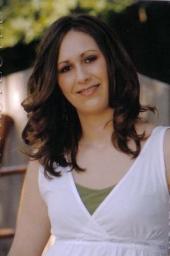 April 03 2006
yea..... i have 3 days off this week... then saturday im goin clubbin with a buncha ppl for my bday! so maybe you could go!