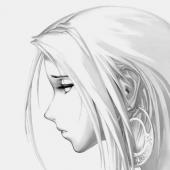 Relationship Status
Single
Congratz!
May 21 2006
Yea!!! we did it!! Congratz to all my classmates, it was soo awsome!! and HOT jeez hehe GO 06'!!!!!!
May 22 2006
Hey!!!! Oh I can't believe that we are done. I still will miss everyone. I am starting to work now. So I will be on here later than usual!!! Love ya. We need to seriously hang out on the weekends. Give me a ring sometime!!!
May 26 2006
don't worry my darling. i will keep you and everyone else who i promised to be there informed. i hope that you get a job. i wrote you a letter and you should get it monday or tuesday. well, i am going to go now. love ya!!!!