Relationship Status
Single
will you still need me, will you still feed me, when i'm sixty-four
January 05 2006
today was... bleh.
you are all just leaving so many remarks, i don't know what to do with myself.
ever have those days where you just want to bash people on the head with something really really hard? well this was one of those days.
i love you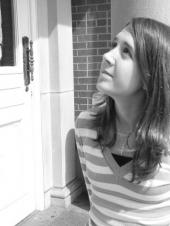 January 05 2006
I'll leave you a remark, Mady, because I love you! I haven't been getting very many remarks lately either so I undertsand how you feel!
January 09 2006
Mady, I sat with your family at the ball game! Isn't that nice? Where were you...in the Nation section? Have a wonderful day!