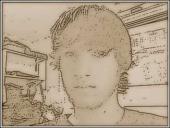 Relationship Status
In A Relationship
Untitled
July 15 2005
leavin in 2 days to go to NC music camp, im gona get a lesson from the horn professor on my solo for NYS. I'v never done anything like this so it should be cool, i just hope im healed up in time for marching season.

so how is everyones summer been?

do anything new, different?