Relationship Status
In A Relationship
Jobs are cool...or something.
October 09 2005
Well I'm about to go to orientation for my new job...working retail is always fun. If I hadn't just come across this job, I probably wouldn't have applied for it. But it was basically handed to me. Come to think of it, that's how I got my last job as well. Hmm. I'm not complaining about coming across jobs like this, but I guess I would like to make a little more money doing something else...like graphic design. Or maybe photography, since that's my new obsession. I'll post some of my work later. For now...I'm off. See you laterrr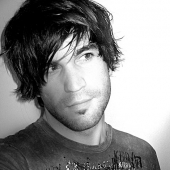 October 10 2005
I am looking forward to you putting some of your photography up on PhuseBox...