Relationship Status
Single
Salut! Comment allez-vous?
September 04 2006
yeah so my French teacher has lived in this country for a grand total of 2 weeks having just graduated from college himself and this being his first class he has EVER taught, and my Comm (speech) teacher is from Scotland... oh what a tangled web we weave... oh and my Music teacher is brand new as well. so yeah life is crazy right now. my promotion finally happened so now you must address me as Student Supervisor mwahaha! im already drunk with power lol! well hope you all have enjoyed your break and i hope you have a great short week! lata!
September 07 2006
I believe my friend, Kesone, has that same teacher. She was telling me about him! I didn't see you (sorry!) but if I ever do, I'll come say "hi".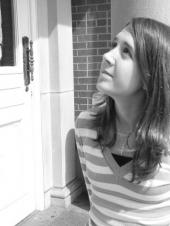 September 07 2006
Ha ha... no it was just surprising, that's all. Like I had no idea at all... not that it matters... just one of those things!