Relationship Status
In A Relationship
THIS IS FOR EVERYONE ON PHUSEBOX!!!!
March 27 2006
Hey guys me and some friends are all heading to the Exit In this coming up Wed. The Show is $12 bucks if you purchase a head of time!!! LET ME KNOW IF YOU WANT SOME TICKETS!!!! THE BAND THAT WE ARE VOTING FOR AND SUPPORTING IS THE KIRSTEN DAVIES BAND!!!! They go on at 10pm So if you wanna meet me up there or car pool with a bunch of us up there we will be leaving like 9ish. Remember this is still a crowd Participation Round of Emergenzas Battle of the Bands so we need people there to VOTE!!!! Thanks for your love and support!!!
<3, AMY!!!!

on my top eight www.myspace.com/kirstendavies or www.kirstendavies.com
for ticket purchase online or from the band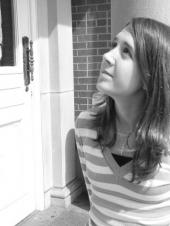 March 27 2006
Thanks for the invite but I'm not going to make it. I am pretty darn busy these days! See you around though!